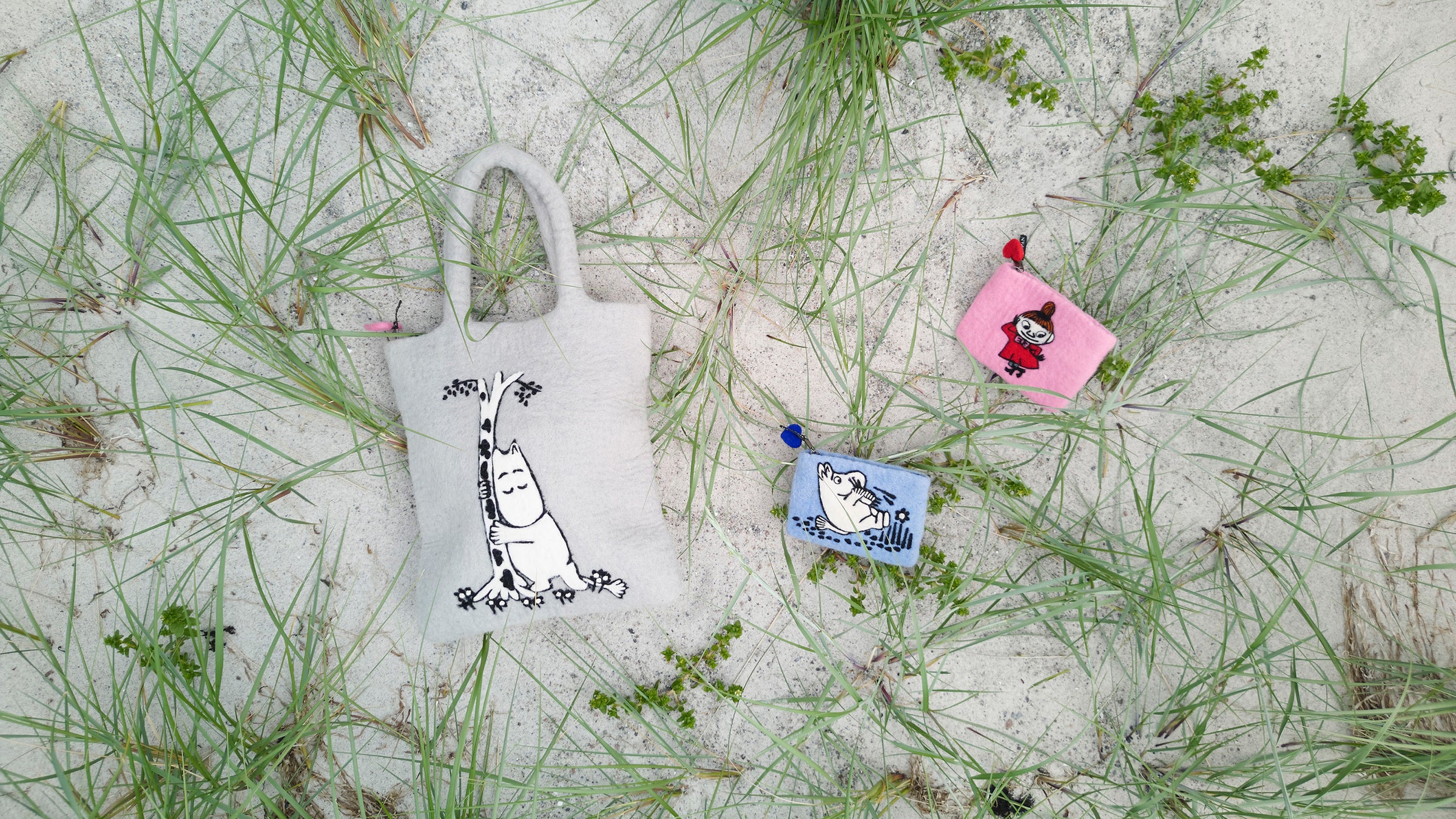 Handmade with a unique feel!
Our felted accessories are made by hand in a living natural material, 100% wool. This means that each product gets its very own expression. Wonderful, we think! Our bags and purses have motifs of Tove Jansson's beloved figures from Moomin Valley. Here you can find both Lilla My and the Moomins in different guises.
The bags, which have a practical zipper, are also available with playful patterns inspired by animals and nature. Nice for storing small things that are otherwise easily lost.