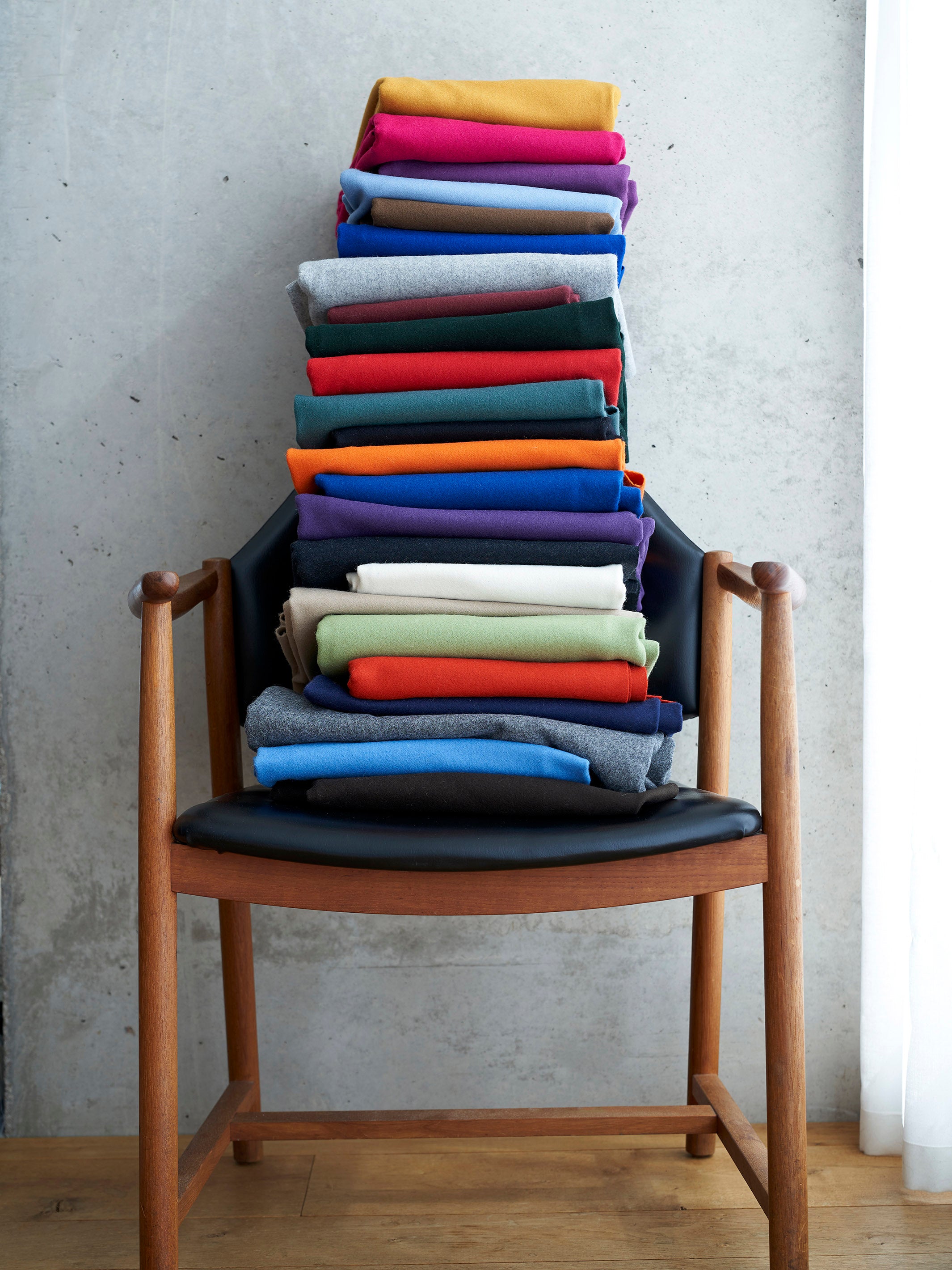 Furnishing fabric in wool
Plain wool fabric from us at Klippan Yllefabrik is produced from 100% new, fine wool that is 25 micrometers. It is a thin and very fine fiber, which makes the fabric soft and pliable. The wool fabric, which is one color, is available by the meter in a variety of colors, from neutral white, black, gray and beige to more colorful colors such as blue, red, orange, pink, purple and green. The fabric is rolled, also called felt, to become denser and stronger. The result is a durable, hard-wearing furniture fabric that works just as well at home as in a public environment, for example to cover sofas or cushions. The wool originates from New Zealand and is ethically sourced without mulesing.
Our woolen fabrics by the meter cannot be ordered in our webshop at the moment, but are available for purchase at several of our retailers.