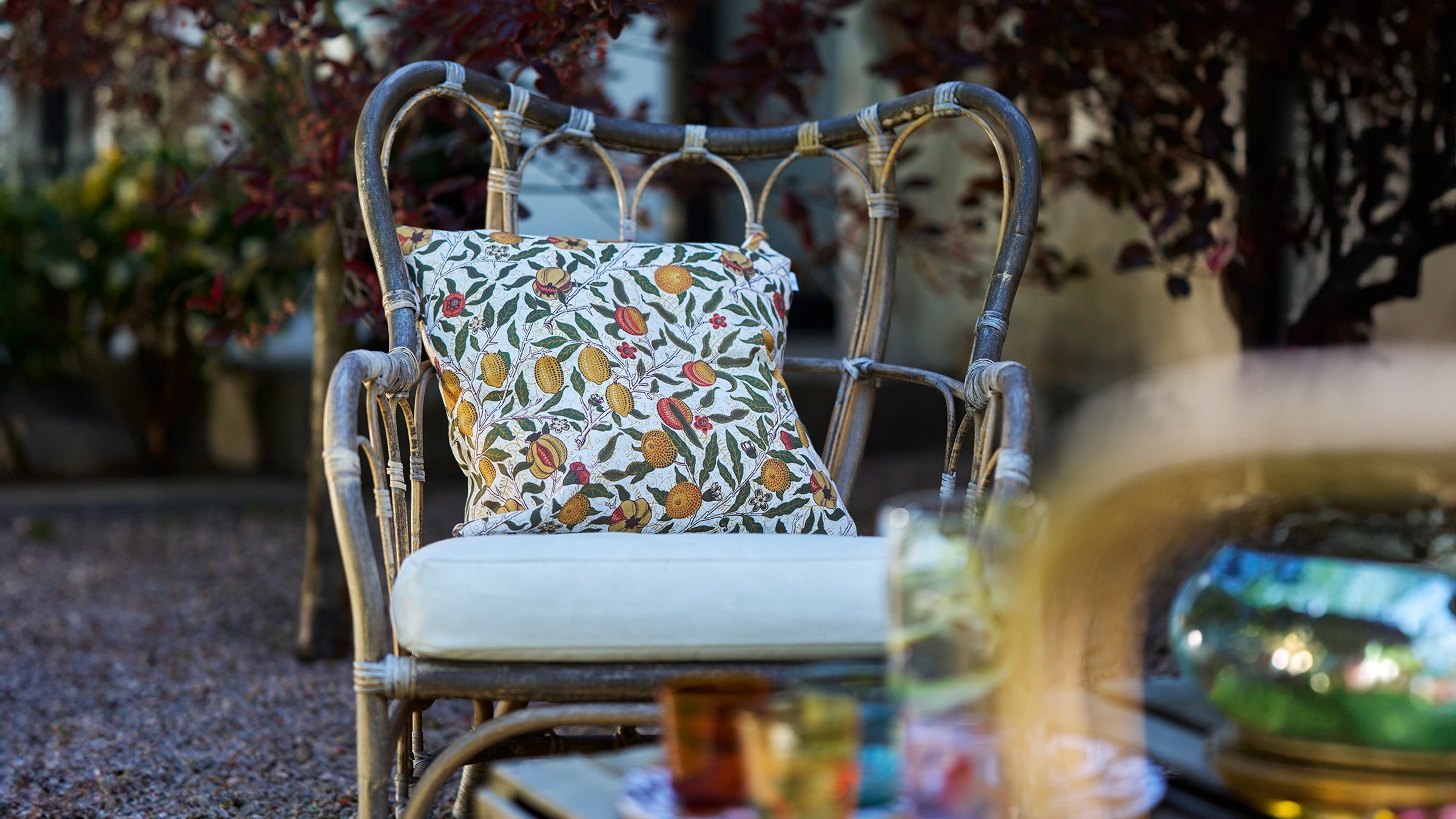 Change cushion covers!
Wool, cotton or linen. Of course, it is wonderful to have a sea of ​​pillows in different colors, structures and patterns. A quick, stylish and smart trick to decorate more personally at home. Our cushions fit in all rooms of the house, from living room and bedroom to kitchen and dining room.

With us at Klippan Yllefabrik, you can be sure to always get 100% environmentally friendly natural materials. We never mix synthetic materials into our products. Our cotton is ÖKO-TEX certified and the patterns are printed by skilled craftsmen with many years of experience. Manufacturing takes place in Europe, regardless of material. We collaborate with some of Scandinavia's most well-known designers, which provides an exciting range of well-shaped, beautiful patterns. Here, graphic design is mixed with inspiration from lush greenery and Swedish nature.
If you like plain colours, we have cushion covers made of 100% stone-washed linen, mechanically softened without added chemicals. The color scheme is muted with a range of muted pastels, as beautiful together as they are individually. The linen cushions are great for mixing with our cushion covers in wool, which give a lovely tactile feeling. Together, the natural Scandinavian style that we like so much is created. See our entire wide range here in the webshop and search for your unique favorite pillow. What we have in common is that all our pillows are of high quality and provide a high coziness factor. Beautiful favorites to live with for a long time, quite simply.