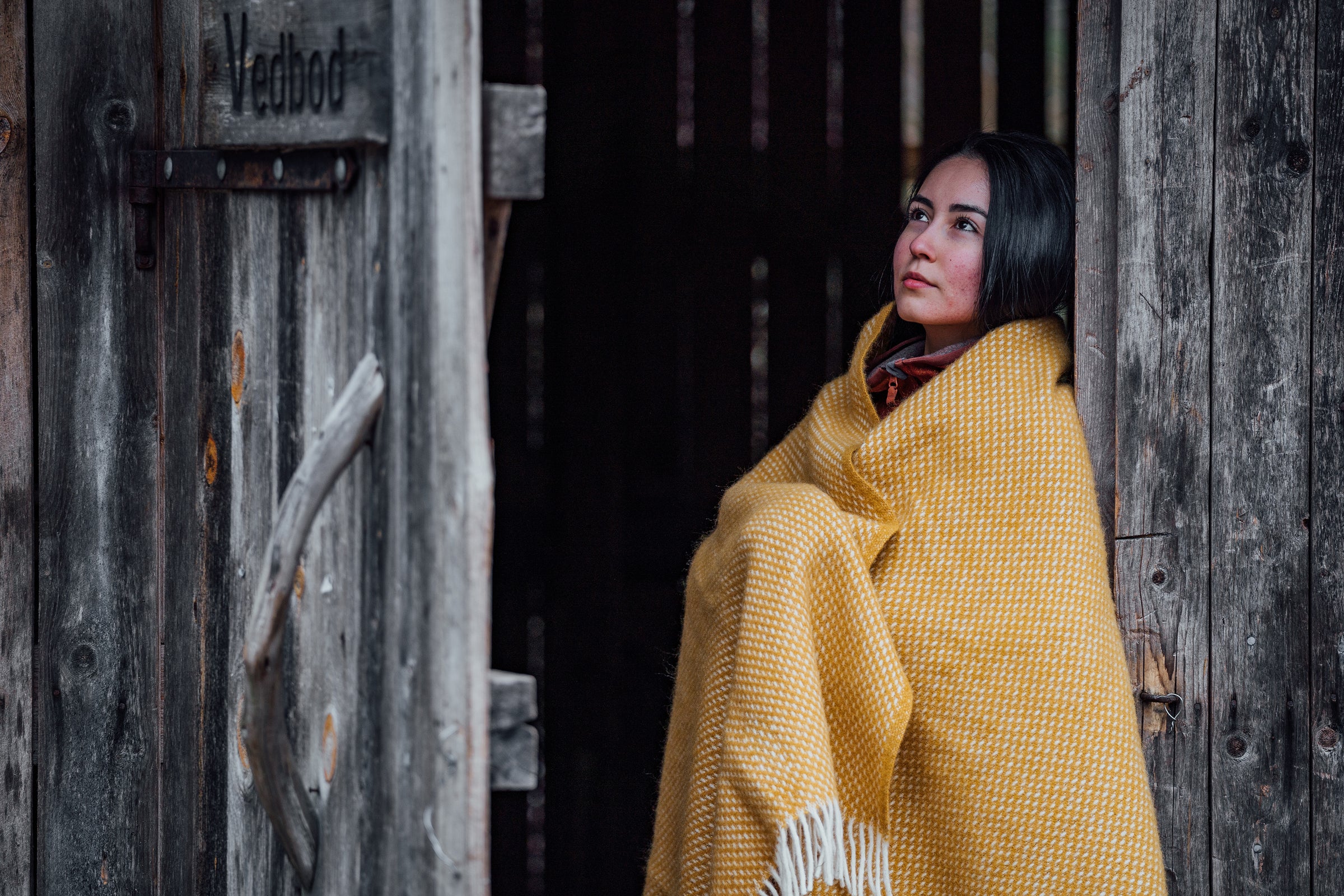 A throw to live with for a long time
Here at Klippan Yllefabrik there is a throw for every taste. In our webshop you will find our entire wide range of the popular wool throws, from Scandinavian design classics to the latest.
We take responsibility from the time the wool is purchased until a finished plaid lands softly at your home, on the sofa or on the bed. A concept where you can feel completely secure with your purchase. We spin, we dye, we warp, we weave and we brush the wool - all in our own factory. Our vision is to manufacture beautiful throws of high quality, with great care for the environment. We only work with natural materials and would never dream of mixing in synthetic fibers. Alongside the carefully selected lamb's wool, extra soft merino wool and cashmere wool, there is also Swedish wool, recycled wool, Gotland wool and organic wool. You can read everything about our wool here .
Do you like natural, sultry and earthy shades or perhaps you want to add an accent color that gives the whole room a lift? With us, classic and timeless patterns are mixed with undulating shapes and new design. There is simply a woolen throw for every occasion. The best tip is to always start from yourself and your interior style when choosing your favorite throw. A throw from us is not a wear and tear item, but often becomes a popular companion throughout life. But if you ask us, you can never have too many throws.
In the living room, we like to leave a nice fringed throw hanging over the edge of the sofa or armchair, ready whenever you want to sit back and wrap something warm and cozy around you. On the patio, we like to have a basket with different woolen throws close at hand when the summer evening gets cool but you and your party still want to sit back and enjoy a little more. For the bedroom, we often recommend our premium throws with elements of merino wool or cashmere. Fold and place at the foot of the bed, it gives the whole room a cozy feeling. If you are giving a present, a 100% wool blanket is an appreciated gift regardless of age.