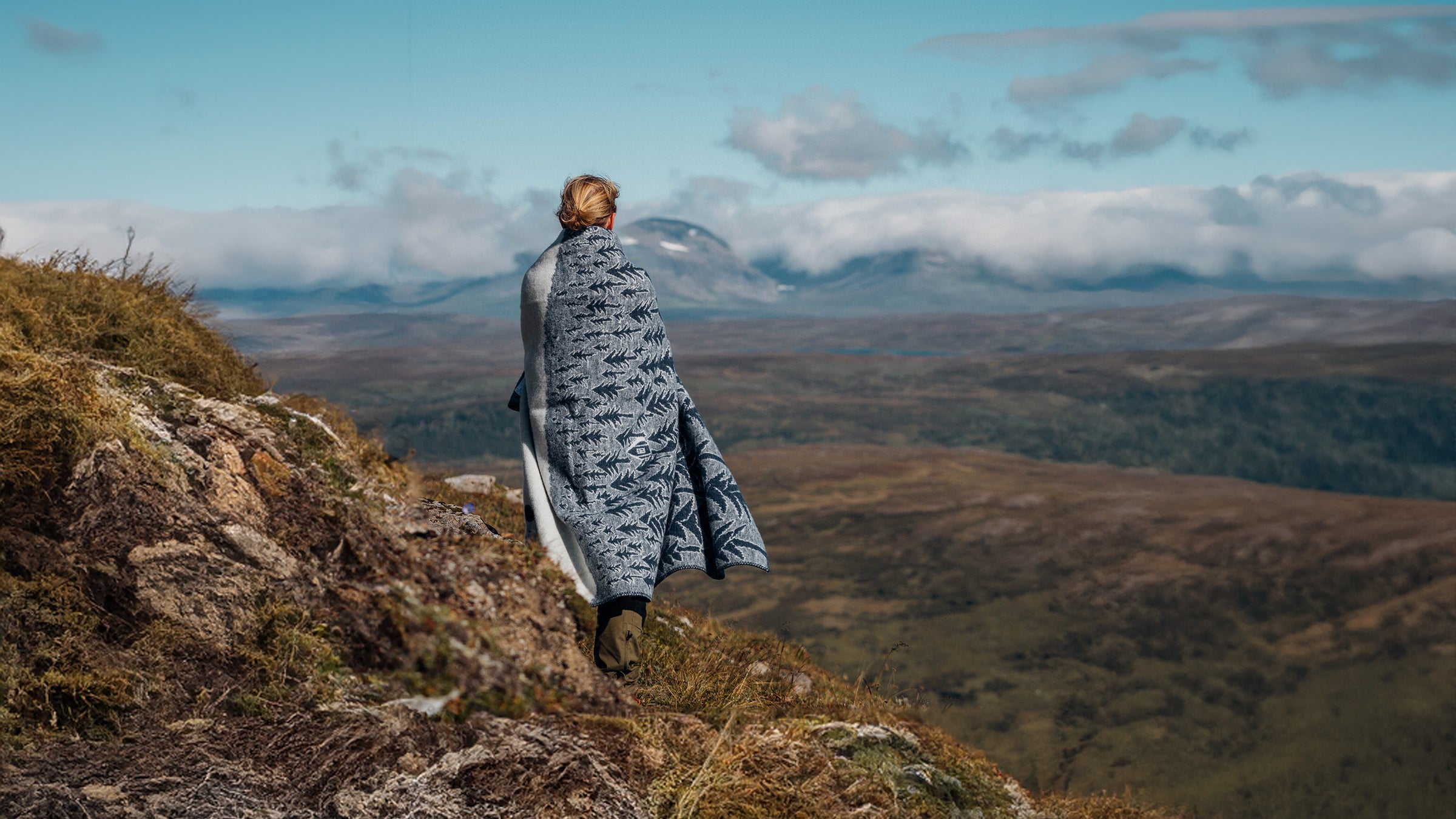 Finest blanket
There is a blanket for every occasion! In order to create a unique style and a wide range, we have a close collaboration with some of Sweden's most skilled and best-known designers.
Here at Klippan Yllefabrik, there are blankets inspired by folklore, where traditional patterns get a playful twist. Blankets with motifs of animals such as birds, sheep, moose and reindeer are popular, as are blankets inspired by nature. Colorful blankets alternate with blankets in warm, natural shades. We also have blankets in exciting graphic designs, where several patterns have become modern classics. A wool blanket with a pattern is like a living work of art to use all year round.
The natural properties of the wool mean that the woolen blanket fits just as well outside as inside. A sustainable choice that often becomes a lifelong companion.