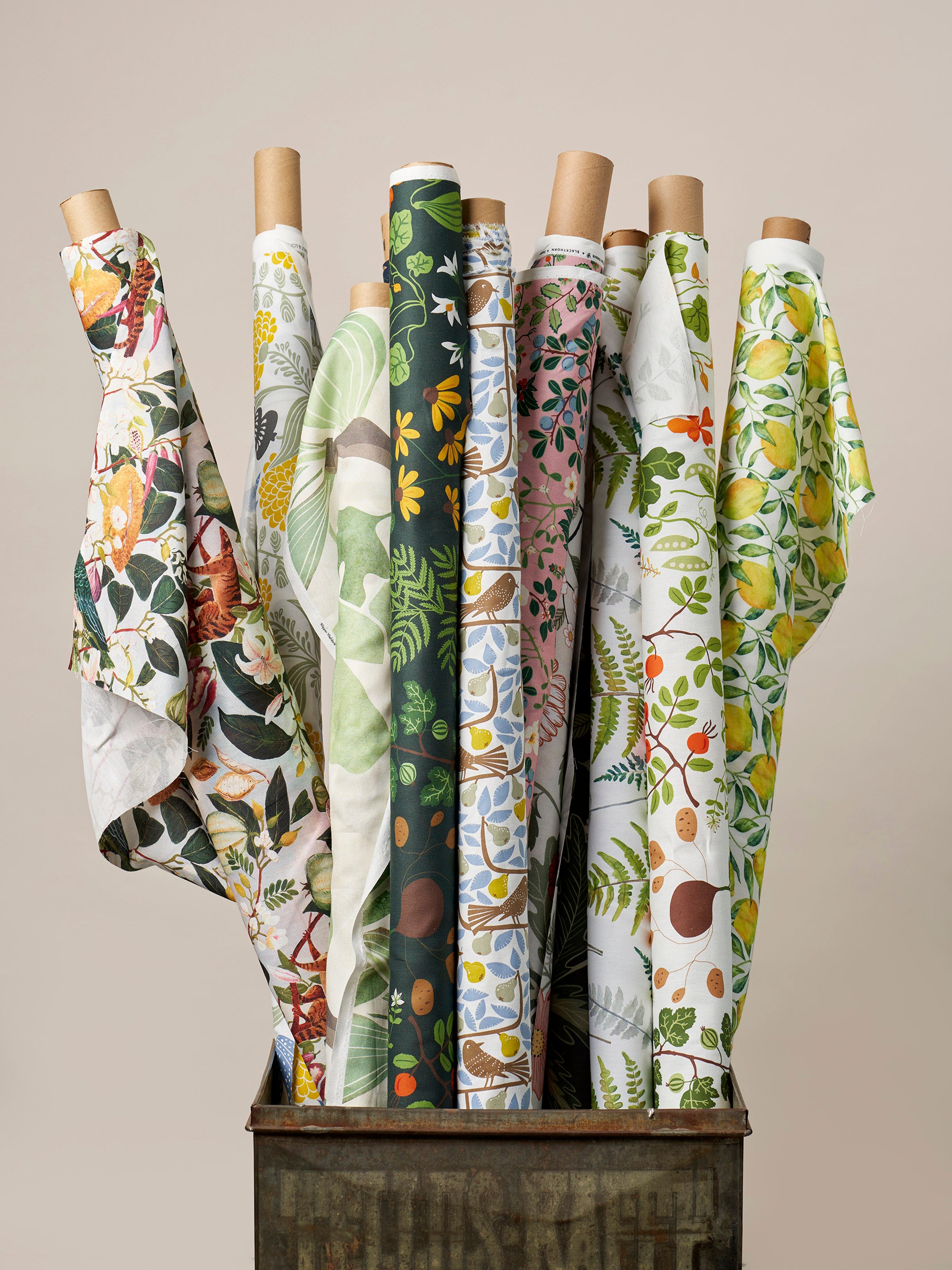 Welcome to our world of patterns
Do you like to sew and create on your own? Then we would like to advise that Klippan Yllefabrik's printed patterns are available by the metre. Our cotton fabrics are certified according to OEKO-TEX Standard 100. Manufacturing takes place in Europe, where skilled craftsmen with many years of experience print our popular designs. We collaborate with some of Scandinavia's most prominent designers who offer great pattern joy. Lush, patterned fabrics in different color schemes attract creativity. Perfect for those who want to sew their own curtains, cushions, tablecloths or cushions.
Our printed patterns on running meters cannot be ordered in our webshop at the moment, but are available for purchase at several of our retailers.