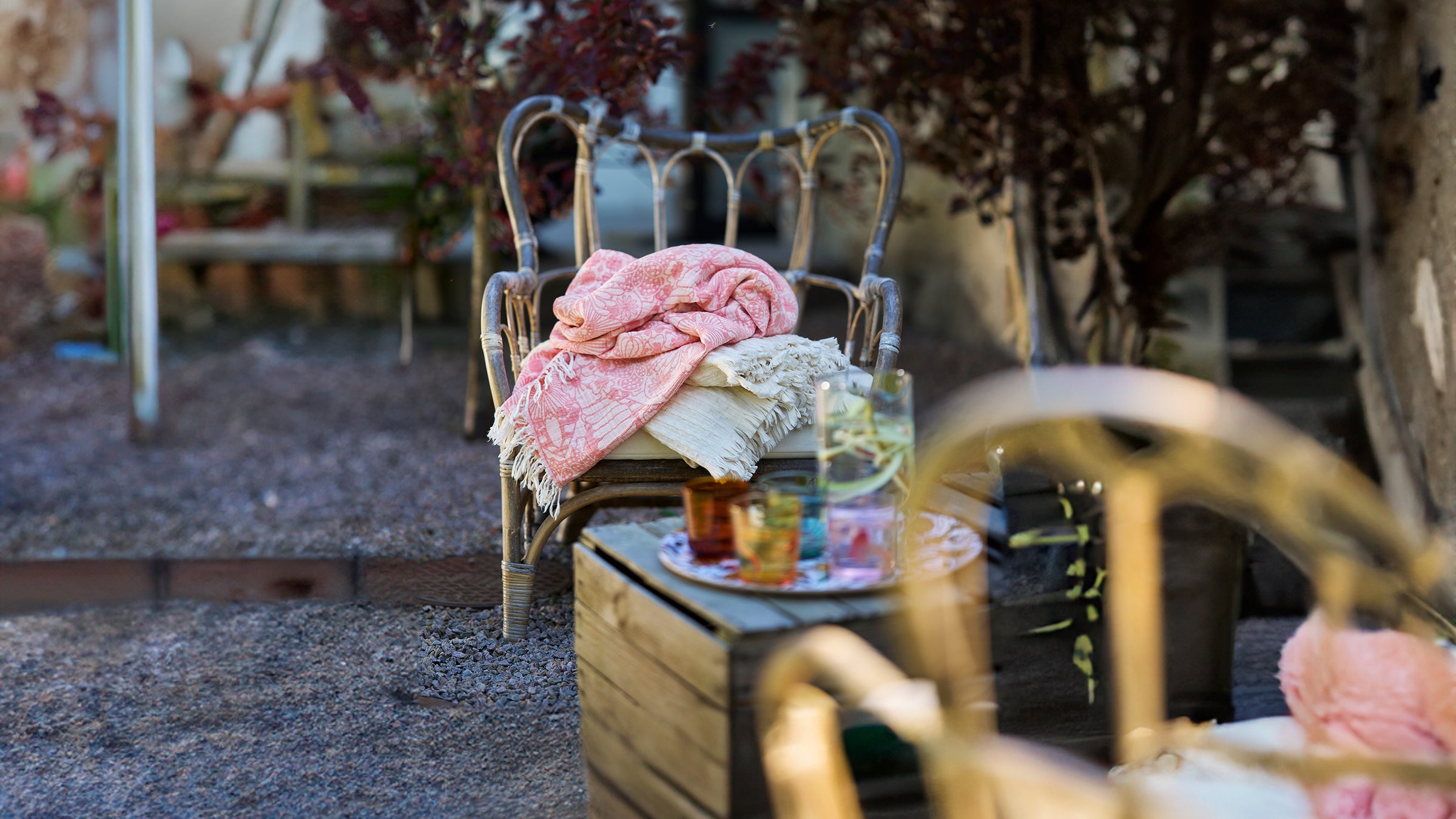 Best cotton blanket
We at Klippan Yllefabrik have a wide range of soft, comfortable cotton blankets in high quality and with wonderful colors and patterns. You will find the entire range here in our webshop. All cotton blankets are manufactured with great care in our own OEKO-TEX certified factory. We use, with a few exceptions, organic cotton in our production. Organic cotton is grown without any chemical pesticides or fertilizers whatsoever. Our goal is to make use of all material and not throw anything away unnecessarily. Cotton felt Miami in mixed colors, for example, is woven with a mixture of recycled yarn. You can rest assured that a blanket from Klippan always consists of natural materials. We never mix in synthetic fibers.
Which Klippanfelt should I choose?
Our cotton blankets are available in different designs, each of which has its own special expression. Learn what characterizes each and choose the Klippan blanket that suits you and your home.
A cotton chenille blanket is soft and supple with a smooth, velvety texture. Our chenille blankets are woven from organic cotton yarn in a technique called jacquard. It produces a double-woven blanket where the pattern is mirrored and the colors are swapped when you turn the blanket over. Several blankets are designed by the duo Bengt & Lotta who draw timeless, shapely patterns with inspiration from animals and nature.
If you choose a brushed cotton blanket, you get a super soft blanket with a light, comfortable feel. These popular cotton blankets come in patterns ranging from dainty foliage to geometric, graphic shapes.
Duo is a blanket where two natural materials - cotton and linen - have been mixed to bring out the best possible properties. The structure is beautiful, the colors are fresh and a decorative border of fringes gives it that little something extra. The blanket is nice to wrap around the shoulders, but also nice to drape over the bed or sofa as a stylish interior detail.
Our waffled cotton blankets are available in generous sizes with colors from crisp white to earthy hues. Knitted cotton blankets have a lovely weight and softness that makes them fall nicely when you wrap them around you. The color range ranges from muted pastels and mild beige and gray tones to more vivid colors.