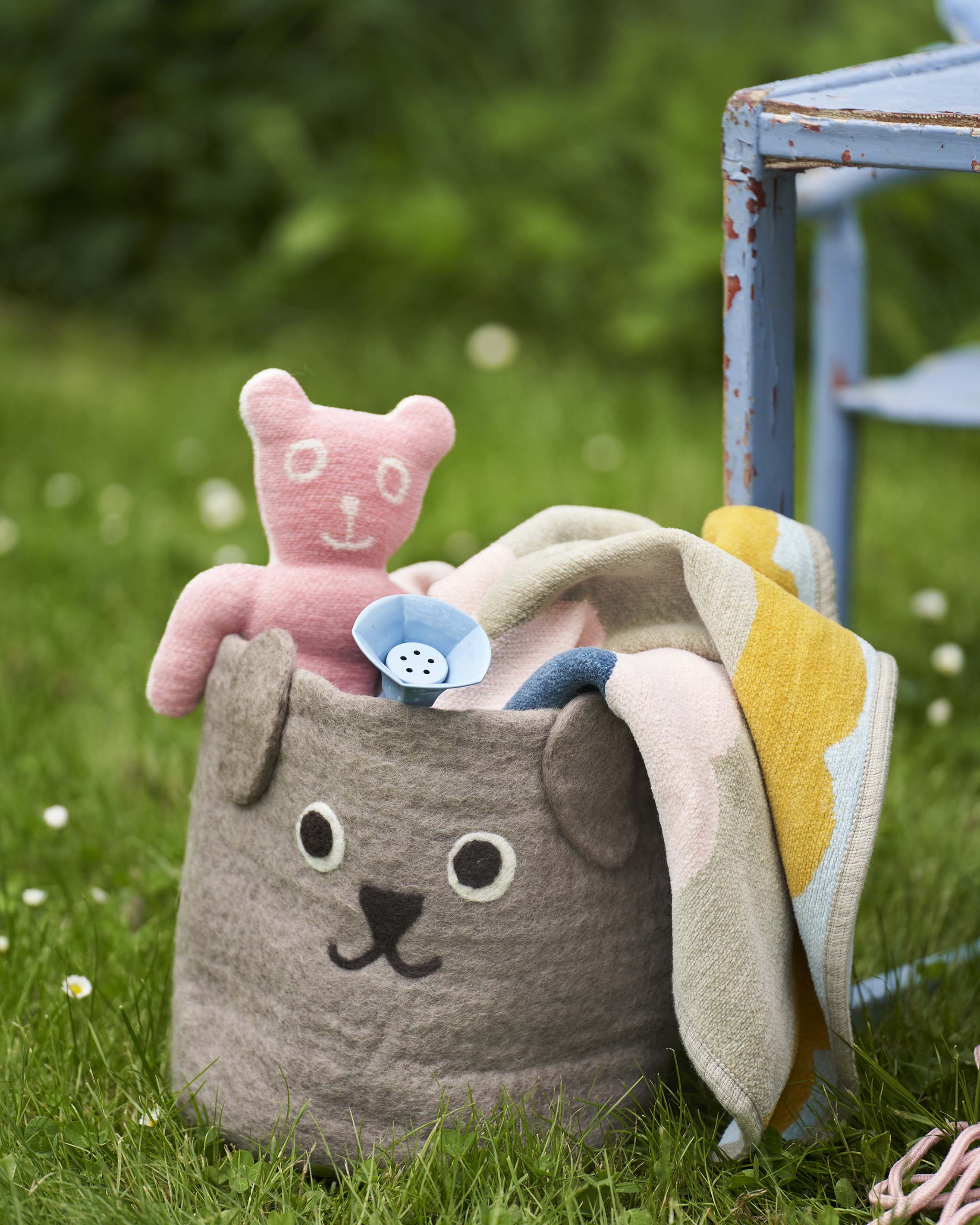 Decorate the kids room with Klippan
In addition to throws and blankets, we at Klippan Yllefabrik have our own range of cozy textiles for children and babies. You can match the baby blanket with a soft cuddly toy in a playful design. Perfect as a gift at a baby shower or naming ceremony.
Are you looking for a cute baby mobile to hang over your baby's bed or changing table? Our bed mobiles are hand felted in 100% wool with imaginative figures inspired by animals and nature.
Kids room inspiration
You can make nice storage with the help of our wonderful baskets in wool. The baskets with eyes, nose and ears are available in different sizes and models. Here you can find baskets with motifs of rabbits, puppies or lynx. Add a soft, lovely animal rug and you've created a children's room that inspires and promotes both imagination and creative play. The rugs are available in the shape of a lion, zebra or sheep and have both a face and a tail. For the trip with the little ones, the super cute seat pad Little Bear is suitable, which resists both rain and cold.